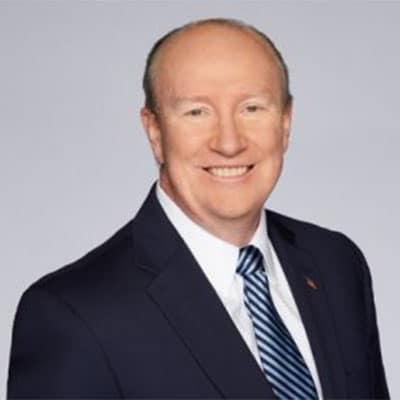 Andrew C. McCarthy is a bestselling author, a contributing editor at National Review, a Fox News contributor, and a senior fellow at National Review Institute. A former Chief Assistant United States Attorney in the Southern District of New York, he led the terrorism prosecution against the "Blind Sheikh" (Omar Abdel Rahman) and eleven other jihadists for conducting a war of urban terrorism against the United States that included the 1993 World Trade Center bombing and a plot to bomb New York City landmarks. He also contributed to the prosecutions of terrorists who bombed U.S. embassies in Kenya and Tanzania. Andy is the co-host, along with NR editor in chief Rich Lowry, of "The McCarthy Report", a podcast produced by National Review.
Andy provides analysis and commentary on national security, radical Islam, law, politics, and culture. His work regularly appears in National Review, including a weekend column on Saturdays. He is a regular guest on the John Batchelor Show, joining John and former Congressman Thaddeus McCotter to analyze developments in the Mueller probe. He periodically testifies before Congress on law-enforcement and counterterrorism issues.
He also writes for The New Criterion and The Hill, among other publications. His New York Times bestsellers include Ball of Collusion: The Plot to Rig an Election and Destroy a Presidency (Encounter Books, 2019), Willful Blindness (Encounter Books, 2008) and The Grand Jihad (Encounter Books, 2008). He is also the author of the popular e-book, Spring Fever: The Illusion of Islamic Democracy (Encounter Books, 2012) and of Faithless Execution (Encounter Books, 2014). He has written several pamphlets in the Broadside series published by Encounter Books, most recently Islam and Free Speech (Encounter Books, 2015).
Follow @AndrewCMcCarthy